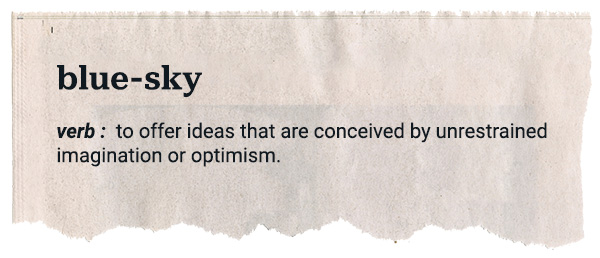 We are living in a time of incredible uncertainty. The aftershocks of a global health pandemic continue to ripple all around us. Trade and migration patterns are changing. New security threats are rising up from old adversaries and new powers on the ascent are challenging or ignoring the rules. Supply chains are in chaos as we face labour shortages and the changing nature of work itself. And technological innovation can provide us with both solutions and new problems. In the age of social media preference bubbles and misinformation, we need more smart conversations that dive into critical issues with passion and unrestrained optimism. That is the goal of Blue Skies.
Powered by ADIT North America, Erin O'Toole's Blue Skies will continue as a thought leadership platform to ensure that businesses and other organizations can navigate risks and engage intelligently in this era of uncertainty. Twelve years in the Canadian military, a decade in the corporate world and a decade at the highest levels of Canadian politics, has made Erin one of the most respected voices on many of the issues that are driving the uncertainty we face today. The rise of China. The need to reinvigorate NATO. Arctic sovereignty. Smart solutions for climate change. The evolution of trade law to reflect both the interest and values of the world's democracies. CANZUK and new alliances for the future. All of these issues need continued discussion and that is what we will try and bring with Blue Skies.
Be part of the conversation by Subscribing, Commenting or Proposing the next topic we need to Blue Sky!
The Blue Skies political podcast explores issues facing Canada and the world in a format that brings together thought leaders for an informed and engaging conversation.