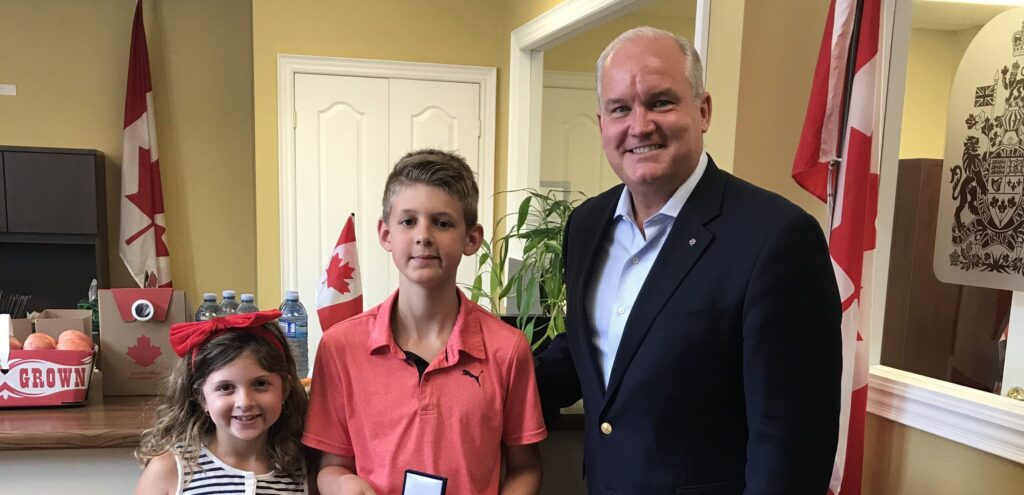 I am proud to represent Durham in Parliament and my pride in our area swells whenever I get the chance to meet some of the exceptional and passionate people who call Durham home. This is particularly the case on Canada Day when I have the privilege of visiting each community and sharing in their celebrations of our great country. I want to share a bit of that pride with you in this column. In today's fast-paced, social media-centered world, it seems like most of the news we receive is negative, so I want to share just a few of my recent positive encounters in recent weeks. Consider this column to be a slice of summer inspiration from our own community.
Canada Day remains my favourite day as the Member of Parliament. My journey across Durham on Canada Day always starts with a small, but wonderful, parade of young children riding patriotically-decorated bicycles and tricycles in Columbus and it always ends six or seven events later with a fabulous fireworks displays. Along the way, there are hundreds of people coming together to celebrate the country we share and nowhere is this done better than in Scugog with their Vettes for Vets parade. This parade springs from a partnership between the Township of Scugog, the Port Perry Legion and the Durham Corvette Club. Spectacular sports cars from across the region assemble in Port Perry and parade down the main street with a Veteran passenger who waves to everyone on the trip to Canada Day opening ceremonies in Palmer Park. As a Veteran myself, I cannot tell you how much this event means to our Veterans. To start the celebration of our country with a salute to those who have served the country is truly special.
The Vettes for Vets parade was even more special this year because of the special effort to host a wider cross-section of Veterans from across the area. In recent years, the parade has shrunk because the number of World War II Veterans is dwindling with their advanced age. Younger veterans – from the Cold War, Bosnia and Afghanistan – didn't really participate because they viewed the parade was being for the older Veterans. This year the organizers and some generous local businesses reinvigorated the parade to ensure that Veterans of all ages participated. It was heartwarming to see an Afghanistan War Veteran in his thirties shaking the hand of Port Perry's Jack McCowan, an RCAF Veteran who turned 100 this spring. This tremendous spirit flowed through into the opening ceremony and a touching speech from Councillor Jamie Coons from the Mississaugas of Scugog Island reserve. Jamie spoke passionately about some of the Indigenous Veterans in his own family as we recognized those who serve. To me, this event embodied our community and our country at its very best.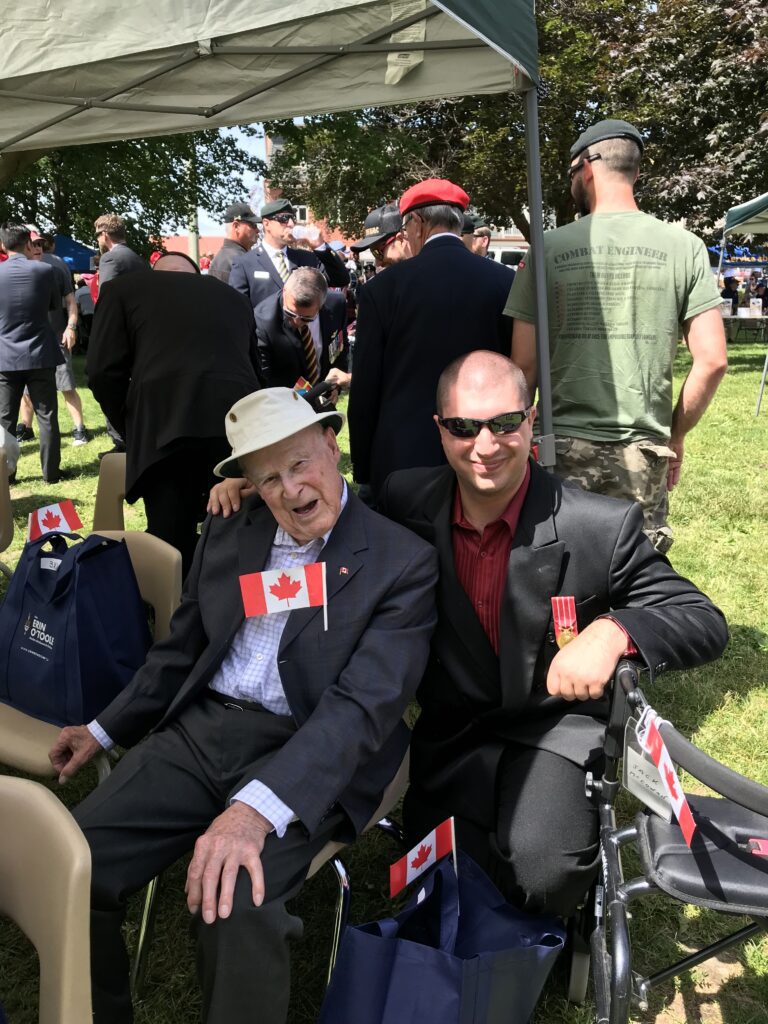 From a 100 year-old Veteran who served Canada seven decades ago to one of our youngest citizens who was just born a decade ago, I was also inspired this week by 10 year-old Easton McCready and his 7 year-old sister Lacey. I awarded these young people Community Service Medallions for their leadership in the Warm The Streets Durham campaign. You would think that it is hard to recognize "leadership" in primary school children, but I have awarded several medallions over the years to young people who didn't have to wait for adults to tell them to act. Easton was struck by the issue of homelessness in our community and the great risk to people being on the streets in winter, so the grade five student turned his concern into action. Together with his sister and friends from Courtice North Public School, he started to an initiative to help gather sleeping bags and collect warm clothing for shelters across Durham. In the process they also raised awareness about the issues related to homelessness in our community. Rather than just giving a presentation in school about the problem, these young people wanted to come up with a plan and inspire others to help them reach their goal of helping the most vulnerable. Many adults – myself included – can learn much from their example.
Finally, in the last week I also learned the story of 22 year-old Malcolm Hooper, a Durham College student who is inspiring thousands of people with his own story of overcoming homelessness and finding a path to success. Malcolm recently won the Speaker Slam "Power of Belief" competition in Toronto by telling his personal story of being homeless at 16 after a difficult situation after an adoption and time in child services. Over the course of a few years, he built a plan to achieve success in his life. He is now working, taking marketing at Durham College and is captain of the Durham College men's rugby team. His willingness to tell his story also serves to inspire others to overcome adversity. His winning speech has already been viewed half a million times online and he is just getting started. In Malcolm's own words "even at your darkest time, you're destined for something greater". Words to live by. Inspiration is all around us, we just have to look.
Read: Durham College student Malcolm Hooper inspires with award-winning speech